208-612 View St.
Victoria, BC, CanadaV8W 1J6
We are located in Suite 208 - 612 View St. on the corner of View St. and Government St. in downtown Victoria. Please consult the driving directions below if you are unfamiliar with the many one-way streets downtown.
Street View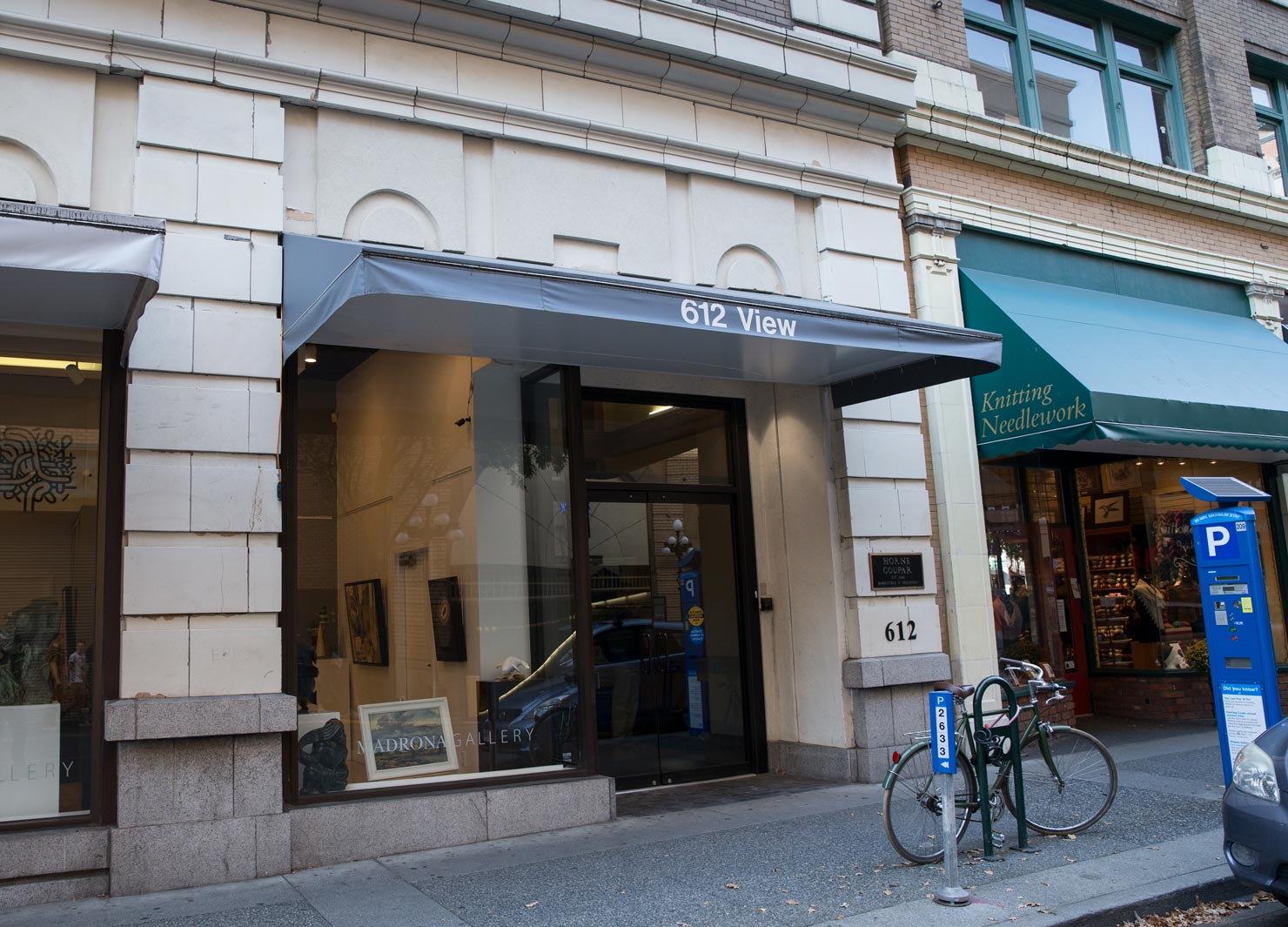 Walking and Driving Directions
There is a New Balance store on the corner of View and Government. Our building entrance is on View St. three doors from the corner, located between Madrona Gallery and Button & Needlework Boutique. Please note we are not in the Central Building at 620 View which is three doors further down the block.
If you are coming by vehicle, please be aware that View St. is one-way at Douglas and you will not able to turn down View towards our clinic. The best way to reach us is to drive down Yates St. towards Government St. and turn left on Broad St., then right onto View St.
Parking
There is often street parking available on View or Broad but during popular times of day you may want to use a parkade.
The Bay Centre parkade is directly across the street from our clinic. They have 211 spaces available. Rates are $2.25/hour, with a $3 maximum charge if you park after 6 pm. The parkade closes at 10 pm on weekdays.
There are three city parkades within three blocks of our clinic. Parking in parkades or on the street is $2/hour, and the first hour is always free. Parking is completely free after 6 pm and on Sundays. Parkades are open 24/7.
All three city parkades are located between Blanshard and Douglas streets:
745 Broughton Street (below Central Library, 544 parking spaces)
750 Johnson Street (232 parking spaces)
743 View Street (531 parking spaces)